Italian starter is well known as antipasto. It opens a full Italian menu in different ways. It can be an assorted platter of salami, cheeses and other tidbits or a particular dish, in smaller portion, such as a flan or a clam chowder and so on. Another choice could be assorted appetizers of different kinds. In fact there are hundreds of different recipes. Note it is note a course for our everyday menu ;))
Browse our directories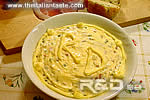 Want to know how Italians assemble their famous dish with which they begin a full menu?
We have divided the recipes according to the ingredients to let you browse our pages easier. So you'll be able to find from assorted salami platter to grated or boiled clams.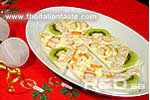 Canapes are called tartine in Italy. They are different from crostini. We Italians make them with sliced, soft bread, ritz, savory cookies ... They are perfect to begin a full menu or to pair to a good cocktail for aperitivo time.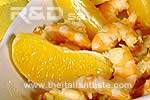 Who doesn't know these easy-to-eat appetizers? I use them especially in my buffet-style meals, BBQ parties, alfresco dinners or cocktail parties. Here you'll be able to find a lot of ideas with meat, fish and vegetables.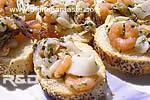 We Italians are famous all over the world for our crostini. Outside Italy they are called croutons too. In any way you call them, they are too much tasty. Do you agree?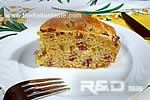 Savory tarts, pies and cakes are a real specialty of Italian cuisine. I serve them in many occasions.
You'll be able to find a lot of tasty ideas for all seasons and all ages!