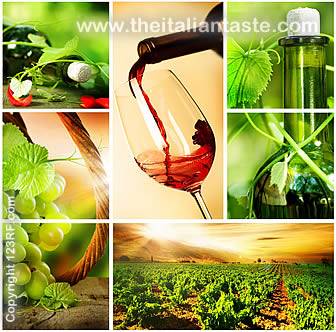 What does it mean to know the best wines of Italy?
What is the purpose of this section in the website The Italian Taste?
another set of pages that describe in words often incomprehensible the most popular Italian wines?
or rather the answer to many specific questions that the uninitiated make about the wine?
- Shall I always put the wine in the fridge?
- What is the best glass?
- When uncorking the wine?
- What wine should I pair with this dish?
- What are the best organic wines?
- Some people are producing wines without sulfites, why?
The list of questions is long. Follow us in time. We will try to answer them all, easily and without using the typical language of sommeliers, charming but often incomprehensible.
Meanwhile we're writing about the most famous Italian wines, but we're doing it with an unusual purpose: we start every form by matching them with traditional and new Italian recipes!
And if you have any other curiosity let us know, we will try to find the answer with the help of all our readers!