Authentic Italian Cooking
Recipes for fresh asparagus
Asparagus is rich in nutrients and should be eaten in the proper season, that is, in spring for us who live north of the equator. Do not be fooled by asparagus found out of season. They come from far away and are less tasty and more expensive. Everyone should eat vegetables in season. Excellent choice for your health, your wallet and the environment ;))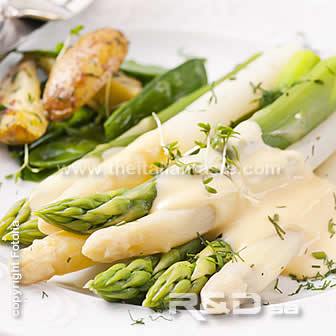 Asparagus: better fresh or rozen?
In Italy we use them in a lot of ways.
They can be a starter, in a vegetarian menu, topped with proper sauce such as Hollandaise one. I have the habit to crumble the yolks of hard-boiled eggs on my steamed asparagus too.
They can be an excellent side dish for meat and fish.
They can be steamed and served together with fried eggs and grated Parmesan, sprinkled on the top.
They can be an important ingredient for spring soups, risotto and pasta recipes. In this case I use frozen asparagus all year round.
This page is for recipes in which fresh asparagus is the main or only ingredient.
On the contrary, if you want to look for recipe ideas with pasta, rice or soups you have to browse our website. Do not lose sight of the green button in the navigation bar, it will always lead you to the home page of Italian cooking from where it is easy to find the right directory.
Asparagus recipes listed according to their main ingredients or cooking method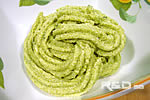 This is a recipe of mine. I use this cream for making canapes and sandwiches. As side dish. For seasoning pasta or rice ... Read more on the recipe page.
Boiled and served topped with Hollandaise sauce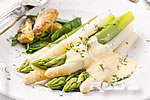 This is the most traditional way to serve just boiled asparagus ... topped with this sauce made with egg yolks, butter and lemon juice.