Silver Christmas arrangement
Silver, green and white branches in a jar: simple and elegant Christmas decorations
Sometimes it is not necessary to do great things at Christmas to decorate our house. Look at this composition! Just a few silver branches, pine branches, snowy branches and a big pot ... here's a very simple-to-do Christmas decoration. Simple but fascinating for a magic Christmas!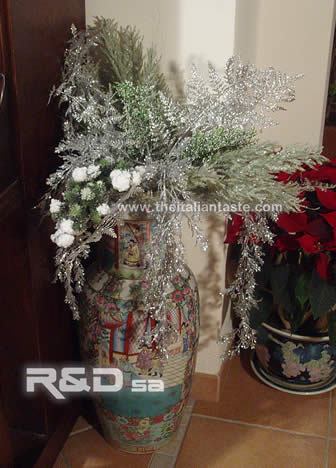 Silver Christmas arrangement How-To
- Choose very long branches according to your own taste.
- Adjust the length of each branch using scissors or shears.
- Put the branches into the jar trying to arrange them with harmony and starting with the upper branches in the center and finishing with drooping branches around.
- Look at the photo and its enlargement for more details.
Rate this!
Rating: 5 / vote cast: 1