Xmas tree with snowy leafless branches
I teach you how to have an original tree to adobe your house at Christmastime
Visiting the exhibitions dedicated to the art of Christmas decorating, my husband and I have noticed that the glittered decorations are decreasing more and more. We were charmed by this kind of small tree that is very hard to decorate but that's fine at home. Do you like my decorating idea? Look also the effects of lights below.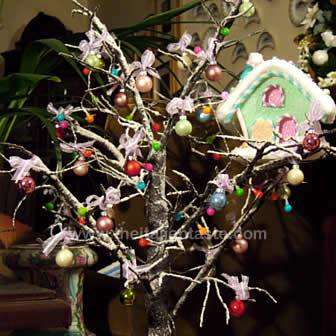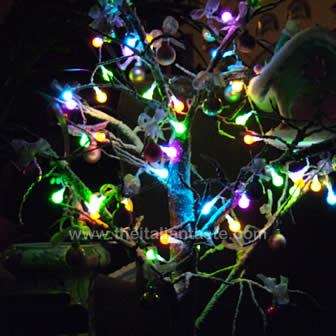 How to decorate a white artificial pine for Holiday season
- Choose LED lights with transparent wire. Wrap the strip lights around the branches of your tree to camouflage. Camouflage their battery holder too.
- Arrange all little balls by linking them with a piece of silk ribbon and distributing colors evenly.
- Place the bird nest among the branches.
- Look at the photos for more details.
- Your Christmas tree is ready. Only few minutes to adobe it :))
Rate this!
Rating: 5 / vote cast: 1