Christmas tree on the wall
Christmas tree inspired hanging panel
Here's a Christmas tree that costs very little and very easy to do! You must buy only plastic net and some green paper. And ornaments? Recover all that you have at home, craft them with your kids ... let them develop their creativity! It isn't necessary to spend a lot of money to live a nice Christmas.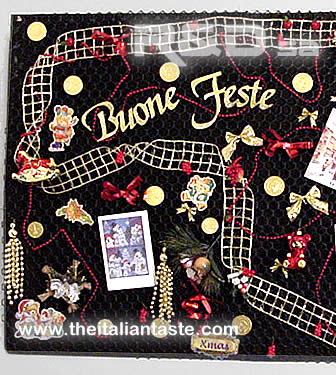 Required materials
Green plastic net
Green paper for the background
Little nails and a hammer
Scissors
Universal glue
All that your fancy suggests to you ...
Time
Unsettled.
In our apartments there is no more enough space to put our essential things. And a Christmas tree? fancy that! On the contrary it creates a pleasant atmosphere during Christmas holidays and our children wish it.
What about a Christmas tree to hang on a wall? a Christmas tree to complete little by little with all that we are able to get in those days? Ribbons, chocolate coins, greeting-cards, golden flowers, colored figures ... our old Christmas decorations that we will never eliminate!
Christmas tree inspired hanging panel How-To
- Choose the wall or the door where to hang your Christmas tree-panel and take its measures.
- Buy a green plastic net that is not too rigid.
- Cut out a rectangle the size you have decided.
- Glue the green paper behind the net.
We used the paper that simulates the green of the meadows in the crib.
- Then you have to arrange all your old decorations with glue or little pieces of green florist wire.
And the other ornaments? all that your fancy suggests to you or your kids ...
Rate this!
Rating: 5 / vote cast: 1