Authentic Italian Cooking
Italian Xmas recipes: seafood pasta
Christmas and New Year's Eve dinner parties in Italy are often fish-only menus. So we have a lot of traditional recipes to enjoy at Holiday season!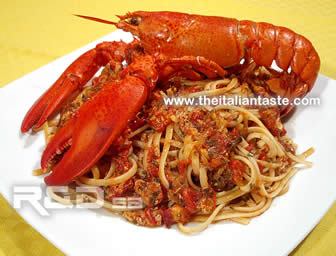 Typically the fish counter in the days immediately preceding Christmas is very rich in Italy. Eels, oysters, clams, mussels, cockles, prestigious shellfish like lobster, fine fish such as monkfish, redfish, amberjack ... are shown immersed in a sea of ice. And so often we Italians forget the fish of our seas, that is better and cheaper.
Read my proposals. You will find traditional Christmas recipes and my exclusive creations that my guests generally appreciate very much and that are well tested.
Seafood pasta recipes for your Holiday menus