Authentic Italian Cooking
Recipes with pesto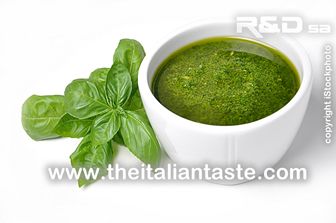 Ideas to use pesto sauce in an alternative way
So creamy and tasty as it is, it's obvious you can use it not only to dress pasta :))
In fact in Italy we add it to minestrone (vegetable soup) especially its summer version, spread it on crostini, make the topping for pizza and add it to other vegetables for richer pasta sauce.
Pesto sauce and its recipes

Is this the authentic recipe as it is made in Genoa? You have to know that this issue is very controversial because there are a lot of versions but what you can read here is the recipe by the Academy of Italian cuisine.

Trenette is the best shape to enjoy this pasta sauce and the most used ;))