Themed dinner menus
International Menu for Woman's Day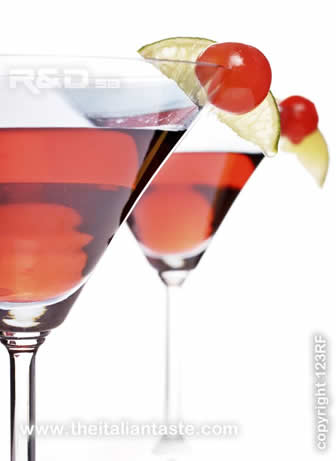 Woman's Day International menu!
What can you find on this page?
"Woman's Day International Menu "
Why International menu for Woman's Day? Beacause every course belongs to the cooking tradition of a different country in the world. This menu is a virtual hug to every woman in the world!
Let's celebrate the Internationa Woman's Day all together!
The cocktail is from Cuba: Bacardi Cocktail, famous all over the world.
The starter is from Mexico: tortilla chips.
The main dish is from Italy: carbonara spaghetti.
The second course is from Spain: veal escalopes in almond sauce accompanied by orange-and-spinach salad.
The cake: a triumph of chocolate. Sacher torte from Austria. You can order this cake in pastry if you have no time to make it at home.
We paired a fabulous Italian white wine ideal for carbonara spaghetti: Frascati. But you can also choose Verdicchio dei Castelli di Jesi, another good white wine of Italy (Marches)
Don't serve dessert wine with Sacher torte. It's difficult to choose a wine to match with chocolate cakes. Our tip is serving a little glass of Porto or Italian arancino once eaten the cake.
Menu details:
- The dishes are very simple, except Sacher torte but it can be purchased.
- All the dishes are quick-to-do, except Sacher torte obviously.
- For these reasons all these dishes are ideal for beginners and people who have little time for cooking.
- Most of the ingredients are seasonal and therefore readily available and certainly not so expensive.
- Our tip is setting a very colorful table having regard to the theme of the day: Woman's Day. For example, a yellow tablecloth as mimosa flowers (symbol in Italy of Woman's Day); green napkins, as the stems and leaves of the mimosa flowers; a beautiful bouquet of tulips as centerpiece; the menu card accompanied by a poem dedicated to women.
Shopping list (it serves 6)
This menu serves 6 even if each recipe serves 4 having regard to the five-course menu.
We specified what are the cake ingredients to remove them from the shopping list if you prefer to buy it.
4 oranges
250 g (8 3/4oz) plain chocolate (for Sacher torte)
1 red onion
1 400 g (14 1/4oz) can red beans (Mexican beans)
6 thin veal cutlets, about 100 g (3 1/2oz) each
170 g (6oz) peel almonds (+ 100 g - 3 1/2oz for Sacher torte)
Apricot jam (for Sacher torte)
250 g (8 3/4oz) mozzarella cheese
150 g (5 1/4oz) stoned black olives
100 g (3 1/2oz) diced bacon
100 ml (3 1/2fl oz) cream
40 g (1 1/2oz) Roman Pecorino, grated
3 tablespoons pine nuts
280 g (10oz) spaghetti
125 g (4 1/2oz) fresh baby spinach
400 g (14 1/4oz) tortilla chips
2 eggs (plus 5 for Sacher torte)
100 g (3 1/2oz) icing sugar (for Sacher torte)
Brandy (for Sacher torte)
Rum
Grenadine syrup
Sherry
White wine to pair with the menu
Porto or arancino
besides ... check if you have at home
Stock cube to make chicken stock
Puréed tomatoes (500 ml - 17 1/2fl oz)
Aromatics: dried chives and parsley, dried bay leaves, cinnamon
Dry white wine to cook
Unsalted butter (at least 150 g - 5 1/4oz)
Grated Parmesan cheese (at least 40 g - 1 1/2oz)
All-purpose flour
Baking powder
Sugar
Red wine vinegar
Extra virgin olive oil
Sal
and don't forget ...
bread (you need some bread for veal escalope too)
water
Step-by-step instructions
The day before.
Prepare the cake if you'd like to make it at home. Otherwise buy it.
The same day.
You have to prepare all the dishes half an hour before serving. So you should check the recipes and prepare the ingredients on hand.
You can begin with tortilla chips. Prepare all the ingredients, ready-to-bake, in the baking pan.
Powder 100 g (3 1/2oz) almonds and toast the remaining almonds and pine nuts.
Prepare and cook the veal cutlets and keep them warm in the oven. The last step of veal escalope recipe must be made few minutes before serving.
Prepare the dressing for carbonara spaghetti.
Peel the oranges, slice the onion and put all the salad ingredients in a large bowl. Dress the salad last minute.
Just before serving the Bacardi cocktail bake the tortilla chips.
Few minutes before serving the tortilla chips switch on the flame under the pan for spaghetti.
Cook spaghetti while eating the starter.
While someone takes away the dirty dishes from the table, drain the spaghetti and toss to combine all the ingredients.
Once eaten the main dish take away the dirty dishes from the table and while your guests are talking prepare the second course. It's very quick to do if you have prepared in advance all that you need as we've just suggested
and .... happy woman's day!