Authentic Italian Cooking
Domestic fowl, Italy-style
I really love chicken and turkey. They do never miss every week on my table. Capon is a must at Christmas, a real tradition. Since I was a child, I had been used to consume more poultry than red meat. I think at the time it was a choice based on our economic status rather than the knowledge that it is better to eat white meat. In any case, when I was a girl we also had a chicken coop and it was at that time in my life that I learned so many things on the subject.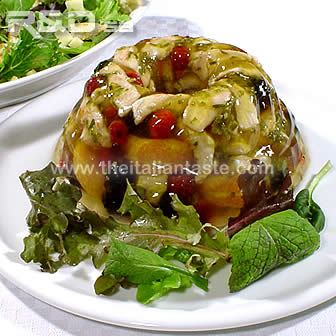 Poultry, the reason why this meat is better than red one!
Here are a lot of recipes with chicken, turkey, capon, cockerel to the delight of children and adults.
The reasons are very simple. Their meat is always tender. It cooks quickly and easily. It matches well with many different ingredients. You can prepare all these recipes in advance. Turkey and/or chicken with delicious recipes often appear in the menu for special occasions. The capon can not missed at Christmastime in Italy. And let's not forget that your weekly menu almost always should include one or more servings of chicken and/or turkey since it is also cheap. Their meat is considered digestible and light. Low in fat. And then it is suitable for many recipes and so many different cooking methods. Explore our index in which new and traditional recipes for chicken, turkey, capon and cockerel Italian-style are included.
Poultry directories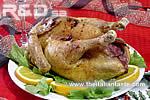 Not to be missed on Italian tables at Christmas. It can be stuffed and roasted or cooked in the pot or boiled together with other meats to make a very good broth!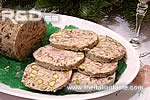 Not expensive, versatile, rich in protein, tender and delicate. Everyone likes it. In short, its meat is well-liked. New and traditional recipes for all seasons and occasions!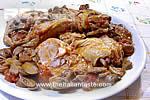 I do not know if cockerel meat is as used as in Italy, outside our borders. But I suggest it for its nutritive value. Read more ...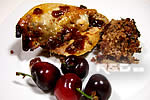 This bird has African origins and I think it is not appreciated as it should be. You have only to test its meat with a recipe of mine ;))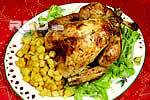 In my opinion this kind of meat is very versatile. You can make pot roasts on stove top, succulent stew, fresh summer salads ... You can boil and put it in jelly, cook in the oven or in a pan, reduce it to meatballs and meatloaf ... in other words to cook it all year round and not only for Christmas or Thanksgiving menus!