Themed dinner menus
Italian Sunday lunch ideas: pot roast beef menu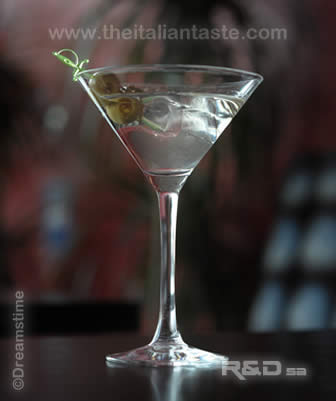 What can you find on this page?
Italian Sunday lunch idea with aperitivo, pasta topped with pot roast beef gravy, pot roast beef, apple strudel
Introduction
- In this menu, the real protagonist is roast beef.
You have to lard your beef round with prosciutto, then cook your meat slowly in tomato sauce.
Two courses with a little effort. The gravy of the roast beef is a perfect sauce for your pasta, especially short pasta such as penne.
The second course according to a traditional Italian menu is your pot roast beef in tomato sauce accompanied by seasonal vegetables or potatoes.
You can look for some side-dish ideas in our page dedicated to vegetables. Link below!
Complete your menu with a tasty winter cake: apple strudel. You can also add pinenuts or walnuts, chocolate ... to the usual ingredients for this Sunday cake.
If you have little time you can make the apple strudel with phyllo dough. You can read my recipe in the page dedicated to easy apple strudel. It's a quick-to-do recipe. Link below!
- This menu is a nice-to-see and good-to-eat lunch to taste with your family and friends, isn't it?
- You can prepare most dishes in advance and so enjoy this lunch with your guests.
Menu details:
- All these dishes are very simple and everyone, adult or child, will like them very much.
- There are no elaborate cooking and the ingredients are limited except for the roast beef that requires more attention.
- Having regard to all ingredients this Sunday menu is to be prepared mostly during autumn, winter and early spring.
Shopping list (it serves 8)
Pasta topped with pot roast beef gravy and pot roast beef in tomato sauce serve 6.
On the contrary apple strudel serves 12.
But having regard to the full menu you can serve up to 8 people especially if there are children.
If you have some leftovers do not worry. All these dishes, reheated the day after, are very tasty.
Remaining apple strudel can be a perfect breakfast or snack in the afternoon.

100g (3 1/2 ounces) fresh sausage
70g (2 1/2 ounces) prosciutto (raw ham) in a piece
1kg (2.2 pounds) round beef
100g (3 1/2 ounces) young fresh onions
1kg (2.2 pounds) Golden Reinette apples
500g (1.1 pound) Bosc pears
Green and black olives
125g (4.4 ounces) mozzarella cheese for mini pizzas
Tomato paste
480 g (17 ounces) short pasta (penne)
Ready-to-bake pizza dough (unless you want to prepare homemade pizza)
besides ... check in your pantry
All-purpose flour (200g - 7 ounces)
Baking powder
Butter
Dried aromatics: chives, parsley, bay leaves and cinnamon
Eggs
Extra virgin olive oil
Fresh rosemary
Grated Parmesan (to accompany your pasta)
Kitchen string
Pureed tomatoes (300g - 10 1/2 ouncesl)
Red wine
Salt
Sugar
Vegetable stock cube
and don't forget ...
Bread
Gin
Dry Martini
Wine (we suggest Bonarda, a red Italian wine)
Asti moscato (sparkling wine)
Water
Step-by-step instructions
The day before
- Prepare the apple strudel and pot roast beef in tomato sauce.
- Remember to prepare the ice for your Martini cocktail
On Sunday.
- You've already made most of the work the day before.
- You have to do mini pizzas.
If you have little time you can buy frozen mini pizzas and bake them just before serving.
You can also buy ready-to-bake pizza dough and decide how to garnish mini pizzas.
Look at our pizza pages for new ideas.
Remember the ingredients for pizza topping are not included in my shopping list except pureed tomatoes and mozzarella.
But you could decide to prepare homemade pizza dough. So your mini pizzas will be really fantstic! Read our pizza dough recipes and choose the best for you. Link below!
- Slice your roast beef and put all meat slices in the pan again.
- Prepare the side-dishes you've chosen.
- Set the table. If you need any suggestion, read more on our pages on table setting ideas. Link below!
- Prepare olives in little bowls. Do you prefer seasoned olives to serve with Martini cocktail? look at my recipes: olives, Italy-stile and olives, Madrid -style.
- Plan well the time so that the water for the pasta is about to boil when your guests arrive.
- Prepare cocktails when your guests arrive. Serve them accompanied by olives and mini pizzas.
Serve orange juice if there are children.
- Meanwhile cook pasta according to the directions on the package.
- Serve pasta in dinner plates.
- Reheat your pot roast beef in tomato sauce and eventually its side-dish.
Heat bread for a couple of minutes in warm oven.
Olive or walnut bread should be perfect for this menu.
- Complete with apple strudel and dessert wine.
Useful links for this menu
Loretta
and ... enjoy your Sunday meal!