Authentic Italian Cooking
Italian Christmas recipes: cakes
What are the Italian traditional cakes and treats for Christmastime? Panettone, pandoro, panforte, torrone are the best known all over the world but there are many others. Here you'll be able to find the recipes to make them at home!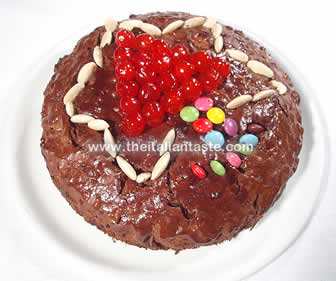 What are the common ingredients in Italian Xmas cakes? and the leavening?
Every Italian region has its own traditional sweets, sometimes even each city. So in addition to those already mentioned, there are zelten inTrentino, gubana in Friuli, pepperbread in Umbria and Emilia, struffoli at Naples ...
Whatever the name, the basic ingredients are common: dried fruits, raisins, candied fruit, honey, spices ...
Once, and still today for the connoisseur, the dough for the best Christmas cakes, was prepared with sourdough. The result was a little sweet dough in which the sweetness was reached precisely through the addition of raisins and candied fruit. Today, in order to shorten the long period of rising but also for the fact that sourdough is often impossible to find, people prefer fresh yeast but the results are clearly not the same ... remember this!
Italian Xmas sweet recipes