Authentic
Italian Cooking
What do you find in this area?
You find a complete cookery book composed by a lot of authentic Italian recipes and our original recipes.
You find the combination of many dishes to create real Italian menus for your very special occasions.
You find the most important recipes about home canning.
You find how to prepare easy-cook dishes, low fat or low carbs recipes, last-minutes recipes.
You find the nutritive value and the most important things you have to know for cooking Mediterranean ingredients.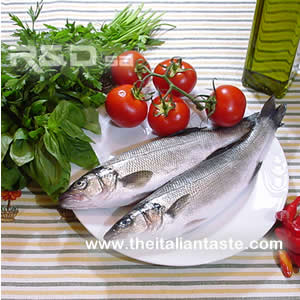 Our cuisine: simple and natural
We are from Italy. Now we live and work in Piedmont. Our original recipes have their source from the Mediterranean tradition and the demand of modern life.
The Mediterranean diet is based on: the everyday use of a great quantity of fruit and vegetables, the controlled use of carbohydrates (such as pasta, pizza, rice, bread ...), the choice of fish rather than meat, the use of olive oil instead of other fat ...
On the other side generally people have no much time to prepare meals; besides meals must be light for many reasons.
Therefore the majority of our original recipes are low fat and healthy dishes and the cooking times are brief. But they are tasty too! We use a mixture of aromatic herbs for obtaining rich-tasting dishes. Another peculiarity of our recipes is the absence of garlic: many people love it and many people hate it! If you want, you can add it to our ingredients.
Mastering the art of Italian cooking
Read our blog every day to learn the authentic Italian recipes.
Consult the complete list of our entries!
Where do you find what you are looking for?
You can consult the recipe index below.