Dedicated to ...
Carnival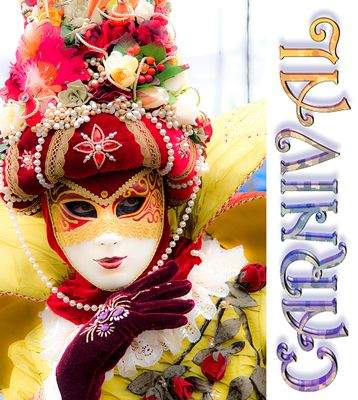 Cooking and decorating for Carnival time
Carnival savory recipes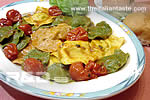 Homemade ravioli, stuffed with vegetables and seasoned with a light sauce. Delicious and easy to digest. Perfect for this time when our liver is overworked by too much fried food. The dough is colored with natural ingredients. No artificial colors in my kitchen.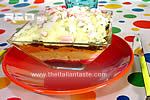 One-plate meal that both young and old people will surely like. It combines vegetables, mozzarella and ham. Particularly suitable for Carnival.
Carnival sweets
DIY Carnival decorations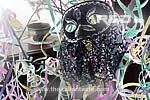 There isn't only Christmas tree.
Try to make Carnival tree too ;) You'll need just a few streamers and masks. It can also be useful for distributing to your guests these useful things to ensure the fun.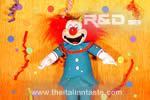 A funny and colorful panel to hang on your front door to welcome your guests or to decorate the hall of your Carnival party.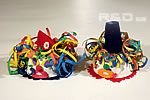 What about to use empty containers for yogurt, ricotta, mascarpone cheese to make this nice masks? your children could learn the importance of recycling used material. Low cost craft ideas for kids!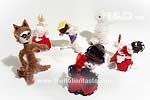 Carnival dance party: its characters are in fancy dress and are made with the technique of wire covered with wool. You can also use them as a placeholder in your Carnival table ;)
Masks from Venice

I like very much to prepare all the decorations with my hands and these masks are really beautiful. Ideal for decorating a shop window or to hang at the entrance of a Carnival dance party ...