Cold dinners for summer party
Italian cold menu ideas
Our original home cooking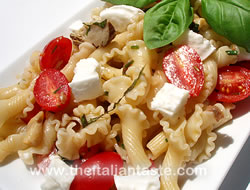 This page is dedicated to Italian menus for cold dinners. I begin with two menus. The first respects the classic Italian menu with antipasto, first course, main course and dessert; the second is linked to a more innovative invitation, less formal but equally tasty.
Over time you will find more other ideas for summer dinner menus.
Read more about planning a cold dinner in our section "How to celebrate at home, Italian-style".
What menu for a cold dinner party?
Traditional Italian cold dinner
- Starter. We Italians generally begin with our classical aperitivo. Now spritz is on fashion: Spritz with Aperol or Spritz with Bitter Campari are the best, accompanied by finger food. But you could choose to prepare
canapes, crostini or sandwich focaccia filled half with cotto ham and the remaining part with creamy cheese. Another tip: make or buy pizza and divide it into tidbits, fantastic served with aperitivo!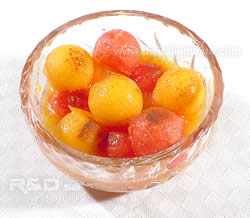 - First course: in summer we like eating cold pasta (look for your favorite recipe in the index of our pasta salad but my tip is pasta salad with buffalo mozzarella for this summer menu)
- Second course: rabbit-and-vegetable terrine accompanied by tomato-feta-and-black-olives salad or another seasonal green salad.
- Dessert: red and orange fruit salad I called in this way my dessert for the colors of the fruit I chose: melon and watermelon. Serve it with some tablespoons of almond or bitter chocolate ice cream!
Pair white wine to this menu. You could make your spritz with the same wine or, preferably, serve only white wine. In summer it's better to drink less ;)
New cold dinner, with no scheme
This is an idea I like very much and hope someone share with me!
Breaking the usual scheme of Italian menu (antipasto, first course, main course with side dish and finally dessert or cake).
We are in summer, the best season to break schemes!
It isn't an original idea because it remembers a meal, buffet-style that I like very much.
Bring all your dishes to table with few or one warm recipe. Your guests pass serving dishes, informally
It's clear it can be planned for a get-together, alfresco dinner with your friends and so on ...
Organize yourselves with a little table of support or a cart next to you for another surface to be used.
Here's a menu for such a cold dinner: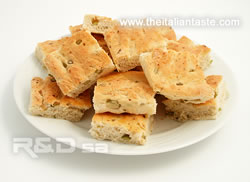 Loretta
Share it with your friends!!
blog comments powered by

Disqus