The Art of Receiving Guests
Italian outdoor Christmas decorations
Anyone who has a balcony, a terrace or a patio when holiday season arrive is captured by the temptation to illuminate or decorate it. You can find some ideas for railing, walls and ceiling on this page. We also added some tips to decorate houseplants and windowsills.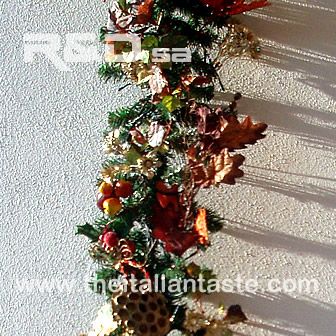 The charm of the Christmas decorations for outdoors
My husband and I love to decorate the balcony of our house. Those intermittent lights welcoming us when we return in the evening reconcile us with the world.
Besides a decorated balcony is not only beautiful from the outside but from inside the house too.
So every year we devote time and energy to this project.
More and more often we happen to recycle old ornaments that in this way find a new life. Scrolling through the various examples, you will see what I have just written.
These are our projects that, over time and using recyclable materials, we've done for ...