Dedicated to ...
Christmas 2015: recipes, decorations... and much more
What will be fashionable this year in Italy for Christmastime?
- I believe that people thinking of the best way to decorate shops and restaurants may have the greatest curiosity, but also who is keen of trendy touches in his house. Trendy ideas for Christmas 2015. Below all the ideas we published last year (Christmas 2014) that are still in fashion too ;))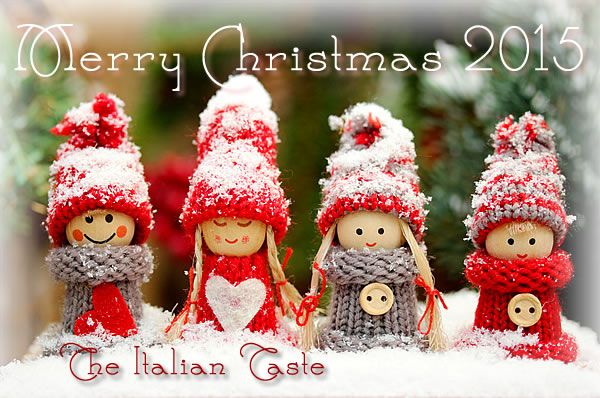 Christmas 2015 in Italy: decorations, gift ideas, recipes, menus, table setting and stories
This is the page for the new ideas but we have more than 100 DIY decorations, alot of traditional recipes, dinner party menus and Santa's tales. Here's "Christmas season in Italy". If you want, take a look!
New ideas to decorate home for holidays
How to decorate a snowy leafless Christmas tree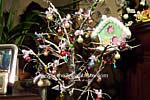 If you have little time to decorate your house for Christmas, here's a simple and quick to do idea. You need a leafless tree, little balls and a LEd string lights.
New recipes for your Christmas menu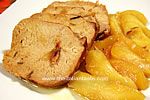 Very easy to do recipe that you can prepare ahead. Particularly suitable for people that do not want to prepare a Christmas menu rich in calories and fat.
Puff pastry appetizers filled with anchovies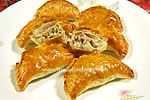 If you need to prepare a fish-only dinner party and do not have much time, this recipe is for you. Buy ready to bake puff pastry and anchovies. In a short time, you will have tasty appetizers that can enrich an assorted appetizer platter or that you can serve in your happy hour (Italian aperitivo).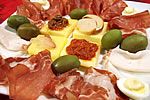 It is mouth-watering, isn't it? and it is fast and simple to do, indeed. Take a look at the page!
Assorted fish antipasto platter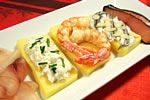 Do you like seafood dishes? looking for an idea to start your only-fish menu? This is a recipe of mine my family and friends like very much.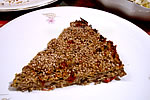 This is a dish made with pork and beef meat, sausage, zucchini, eggplants and sweet peppers. Delicious! You can prepare it in advance.
Puff pastry appetizers filled with baby octopus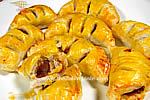 These appetizers are very tasty and perfect for your fish-only menus in Holiday Season and all your special events.
---
Christmas 2014 in Italy: decorations, gift ideas, recipes, menus, table setting and stories
What will be fashionable this year?
- What are your interests in Christmas party planning? how to decor your house? the best recipes to make italian panettone? Trendy ideas for Christmas 2014
New decoration ideas
- Indoor and outdoor ornaments, handmade decorations, craft ideas for children, new Christmas trees ... This page will change continuously until Christmas, so ... come and see us often ;))
Italian panettone (Christmas bread)
- Making panettone at home has become fashionable recently in Italy. Do not believe people who tell you it's simple. It takes a lot of patience. In other words, the panettone is a star who wants a lot of attention. Here are the results of my experience. All the versions are listed according to the leavening method or used flour.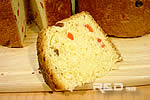 Panettone was born in Milan. The authentic recipe requires the sourdough method. Fresh yeast is now more used only to speed the leavening but it modifies its real taste. In this version I use dried sourdough on sale in Italy.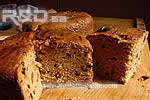 This is a recipe of which I am particularly proud. Dedicated to those who love to eat healthy with organic ingredients, whole wheat flour, honey instead of sugar and dried fruit instead of candy.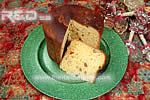 If you do not find sourdough, here's the version with fresh yeast (called also brewer's yeast). It's a long to do recipe. More leavenings make you use less yeast and do not feel its typical acid aftertaste. This recipe was tested by a chef who works for Martha Stewart and said it is very good :))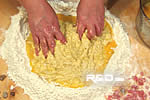 To get three different recipes for this Italian Xmas bread, I have made many tests as you can imagine, and I have also collected numerous errors. I tried to make a list to help you get a soft tasty sweet on your first try.